Mortgage Calculators and other tools / resources that you need:
My job as a mortgage broker is to help you as much as possible, as you organise yourself for your next property.
I take this role very seriously.
When I'm working with a client, I'll generally point them in the direction of some calculators, and other tools that might help them out.
Let's start at the start with the most reliable Mortgage Calculator in New Zealand, from the well regarded Sorted website:
https://sorted.org.nz/tools/mortgage-calculator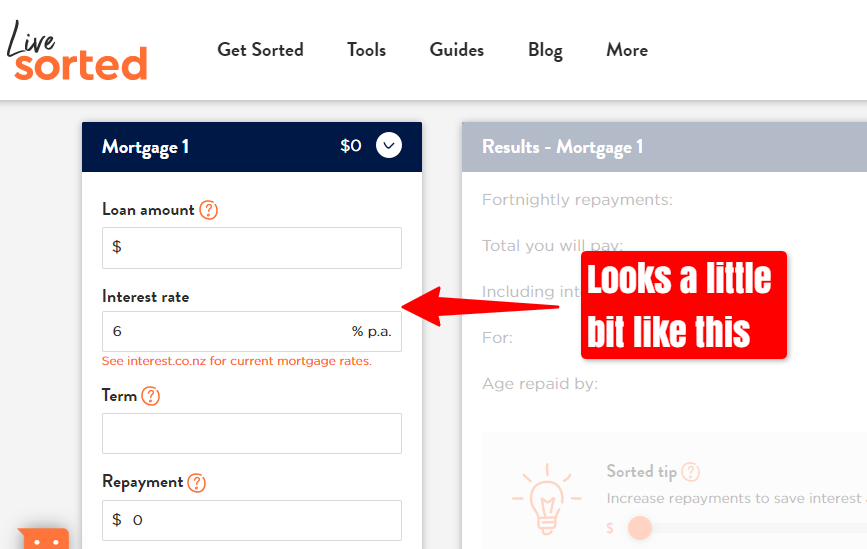 The sorted website is useful for a variety of reasons, here is the homepage: https://sorted.org.nz/
I suggest you start with that calculator, and then have a discussion about what that comes up with for you.
Talk to your broker and your accountant, make sure you have a deep understanding about what this means for your situation.
The Interest website also has a range of calculators, that you might find interesting and useful, here is that link:
https://www.interest.co.nz/calculators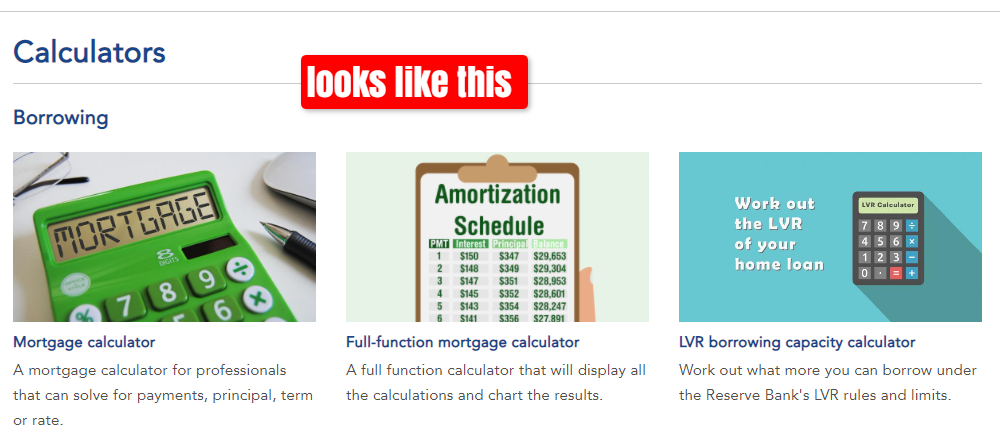 The next area I often help clients with is researching their properties, so they are well armed with knowledge and can secure a great property, for the right price. This is really important, so I refer people generally to 3 websites to compare, contrast, and research.
Homes is a wonderful resource for a variety of reasons, but the price research you can do on this site is second to none. Here is the link: https://homes.co.nz/
The next 2 sites are also great for general price research, Trade Me and Realestate:
https://www.trademe.co.nz/a/property/residential/sale

One of my own articles I get everyone to read, and share about how to get your offer accepted on a property:
https://www.michaelmortgageman.co.nz/how-can-i-get-my-offer-accepted
Now, I like to keep things lean and simple, so for most of my clients, working with the above websites and tools and then having a good vibrant discussion about what that means to them, is my job.
However, for some clients, who get into investing and want to use property more widely, there are some other tools and websites I suggest from time to time as well.
For investors, the Tenancy site is useful for a variety of reasons, at the moment probably the healthy homes rules are where this site is most useful:
https://www.tenancy.govt.nz/healthy-homes/
If you are an investor – make sure you discuss your lending and legal entities, and your entire situation with your solicitor and your accountant. I won't recommend who to use, just be sure to have those discussions and be as informed as you can.
There are some wonderful Facebook groups in operation as well, by far the biggest and most vibrant is this one – with well over 40,000 Kiwi property investors inside! Pretty much anything you can think of asking, has been discussed in this group!
https://www.facebook.com/groups/nzpropertychat
Okay – hopefully these resources help you out and give you some things to think about.
As always, just reach out and I'd LOVE to help you – hit this link HERE
Michael Anastasiadis – Wellington Mortgage Broker
PS – don't miss this article re Frequently Asked Questions: https://www.michaelmortgageman.co.nz/mortgage-broker-frequently-asked-questions/